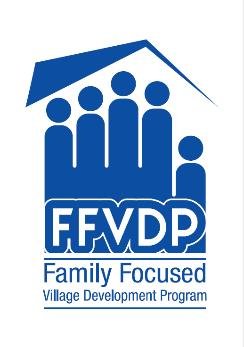 Family Focused:
We focus on each family – meaning each family member's overall development is our concern.
Adults and children are members in organizations (VDC, FDG, Linsi Children and Youth Clubs) that give them voice, collective strength, direction, and purpose of life
Adults and children are adequately educated, skilled, and possess employable skills. Children and adults exhibit leadership abilities. Children and adults pursue their choice of education with a clear goal in mind.
All families live in safe and secure houses with sufficient privacy. Have the determination to keep their households and its premises clean and green. Have nutritious meals to eat.
No family member openly defecate. Every member has access to quality health care and water.
All adults in the working age are either decently employed, or engage in sustainable economic activities. Each family is able to save and pay for health care, education, social events, etc.
Every member lives a life based on fundamental values and live ethically.
Village Development:
Village has a strong, democratic, focused institution that has powers to leverage resources (capacity building, skill development, grants, etc.) from government and non-government institutions. Village Development Council is the backbone, which is democratic, inclusive, and development oriented.
A village is seen developed when the following objectives are met: * all children and adults have the motivation and support to pursue their choice of education with a clear goal; * the village has safe roads, electricity, safe houses for all, proper drainage, greenery, etc. *all the members have access to health care; *all villagers feel safe, respected, heard and understood; * Village don't discriminate any member in the name of caste, sex, religion, economic status, etc.
Our Approach:
Bottleneck Approach, a key to program planning, Implementation, Review and MonitoringFFVDP builds trust with the families and create a mutual understanding of the family focused village development program in the village. The emphasis is given to all-villager participation to identify bottlenecks and solutions. Then, help them to prioritize village problems and network with public and private development agencies to address the identified bottlenecks with a sense of pride, responsibility, ownership and with a focus on an improved quality of life.The FF-VDP approach is building enough trust and unity so that all families in the village will understand, have a commitment, and gain some sense of ownership over the opportunities available to the whole village, empowering everyone to participate in problem identification, simple project implementation, resource mobilization, and evaluation.